The WCRAQ Education Working Party on 14 March 2023 saw speakers discuss measures to reduce air pollution in schools. Professor Prashant Kumar, GCARE/University of Surrey, Rosamund Kissi-Debrah, Ella Roberta Foundation, and Hannah Battram, Global Action Plan, highlighted simple and cost-effective measures that stakeholders can implement to protect children.
Students spend nearly one-third of their typical day in the school environment, exposed to harmful air pollutants. GCARE studies have found high levels of harmful PM2.5 (particles less than 2.5 micrometres in diameter) pollution from traffic emissions near schools and nurseries, endangering nearby children's health and wellbeing. 
Professor Kumar explained that a consolidated knowledge base of interventions to reduce this exposure is required to facilitate informed decisions on their implementation and wider uptake. 'Children are more vulnerable to exposure to vehicular emissions due to their incomplete lung development, low breathing height, and high physical activity and breathing rates. They are, therefore, more likely to suffer from short and long-term health conditions due to traffic-related air pollution, including asthma, bronchitis, and stunted lung development.'
He added: 'We attempt to fill this knowledge gap by synthesising the existing scientific literature on different school-based air pollution exposure interventions, their efficiency, suitability, and limitations. We assessed technological aspects, air purifiers, HVAC (heating, ventilation and air conditioning), behaviour, physical barriers, structural factors, school-commute, and policy and regulatory interventions.'
Professor Kumar presented data on the relative efficacy of different interventions to reduce air pollution (see Fig 1 above). These included using air purifiers, structural interventions such as green screens, and actions focusing on the school commute. He added that no stand-alone method had been identified as the absolute solution for controlling pollutants exposure; their combined application can be practical in most scenarios.
In conclusion, Prashant highlighted that more research is needed to assess combined interventions and their operational synchronisation for optimum results.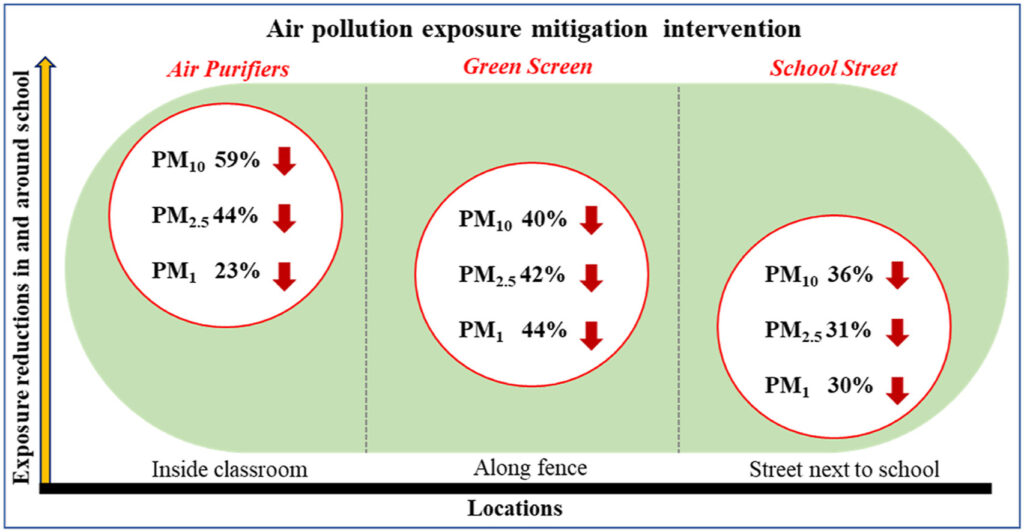 Rosamund Kissi-Debrah: Why we need Ella's Law (Clean Air Bill)
The second guest speaker was Rosamund Kissi Debrah, Founder of the Ella Roberta Foundation and mother of Ella-Kissi Debrah, the first person to have air pollution listed on her death certificate.
Rosamund said the acceptance of Ella's Law (Clean Air Bill) would enshrine the human right to clean air explicitly in law. 'This is the quickest, cheapest and best way to improve public health and fight climate change because it would improve the quality of decision-making by the government and public authorities overnight.
She added: 'We must tackle air pollution and greenhouse gases together to improve public health, the environment, and the climate. As a country, we must match and exceed the European Commission's latest proposals for revising ambient air quality laws in the European Union [in 2030] and establish a pathway to comply with the World Health Organisation's new air quality guidelines [by 2033].' Rosamund said laws should include indoor air in places of work, where health and safety provisions apply, and in new residential developments while placing duties on local authorities and others to reduce mould. The Clean Air Bill recently got opposed in Parliament, but Rosamund will continue to fight for cleaner air as a right for all.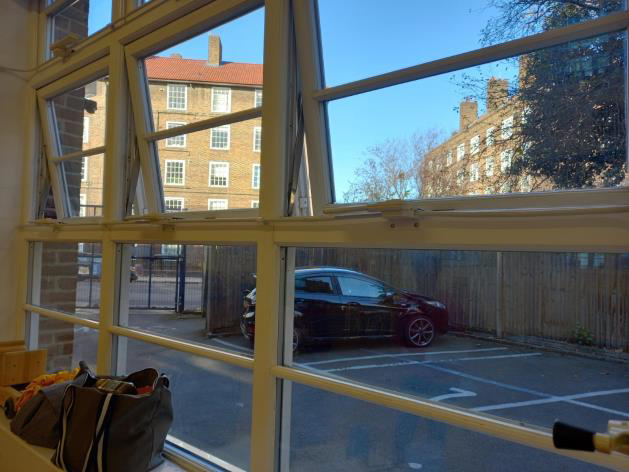 Hannah Battram, Global Action Plan
During her presentation, Solutions to tackle air pollution in UK Schools, Hannah Battram, Senior Manager, Clean Air for Children at Global Action Plan, talked about the co-benefits of tackling air pollution at a school community and national scale. 
'Almost all schools in the UK are located in areas where the air quality is above safe levels, based on WHO limits 2021. Young people are exposed to dangerously high levels of air pollution daily.'
She argued that the benefits of improving air quality in schools are numerous and include:
supporting climate change mitigation actions
improving children's learning ability and protecting their physical and mental health and wellbeing.
reducing strain on the healthcare system
increasing a sense of community and providing spaces for children to play
reducing vehicle use, leading to lower emissions and better air quality
safer streets and fewer traffic casualties
'What is better, exposure reduction or source reduction? Exposure reduction is within the school's control and can be achieved at a minimal cost. Source reduction is critical but needs policy and legislative support or change.'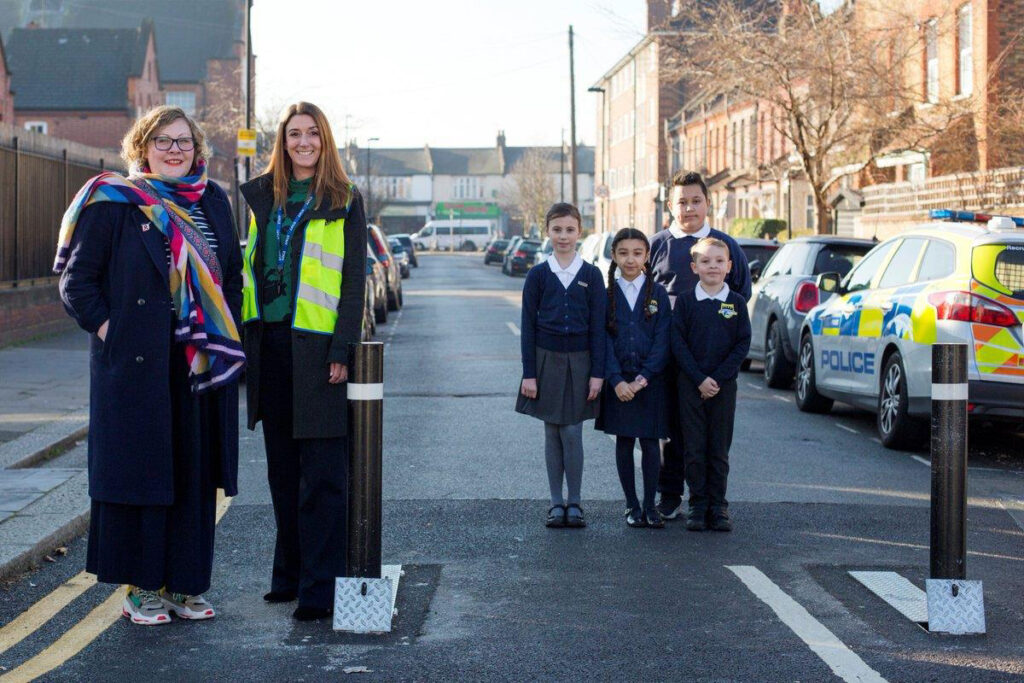 Global Action Plan set up the Freedom to Breathe campaign to empower and educate children about clean air. A joint letter was sent to the UNCRC, backed by a white paper and communications and supported by 29,674 children calling for clean air to be a child right. UNRC's Vice Chair of the UN Committee on the Rights of the Child acknowledged the letter, and in November 2022, on World Children's Day, clean air was included in the General Comment 26 draft Guidelines. The final publication of General Comment 26: Children's Rights and the Environment, a Special Focus on Climate Change, will be published in June 2023.
In the meantime, what are free or low-cost options for schools to implement to protect children's health? Hannah explained that Global Action Plan has set up the Clean Air for Schools Framework, which asks simple questions to tailor a choice of actions across four critical areas.
Voice: a campaign for change using student/school voices, such as working with your local authority to reduce traffic passing the school, for example, by creating a school street.
Education: raise awareness of air pollution (sources, impacts and solutions) with pupils, the local community and beyond, such as assemblies for students or providing air pollution information in the school newsletter.
Operations: cut the air pollution that the school generates and reduce pollution levels in the classroom through, for example, good ventilation and consolidating deliveries.
The school gates: tackle the air pollution generated at the school gates by providing scooter and bicycle parking by trialling a school street.
Hannah said all schools should focus on creating low-pollution habits for the future generation by engaging students and their families with advice on reducing air pollution. She added that children and the school can use their voices to encourage local and national decision-makers to create air pollution improvements.
Global Action Plan has created free resources for schools where they can find anything about air pollution in one location. Visit www.actionforcleanair.org.uk.