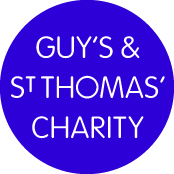 Guy's and St Thomas' Charity is an independent, place-based urban health foundation. Our purpose is to work with partners to improve the health of people in the Lambeth and Southwark.
We're focusing on tackling the major health challenges facing people living in urban, diverse and deprived areas – developing new approaches to health and sharing what we learn. Working with others, we take a place-based approach to tackling urban health issues. We support and layer interventions, addressing the issue from different angles.
In 2020, we launched a new 10-year programme aiming to address the health effects of air pollution on people in our inner-city area. We will explore how people's health is affected by air pollution and test solutions to mitigate these effects. We want to improve the health of the people who are most impacted by poor air quality, including children, older people and people with heart and lung conditions. Over the next ten years we will partner with organisations to deliver projects, do research and share what we learn to influence change at local, borough, city, national and international levels.
Over the next few months, we will be focusing on:
Creating a compelling case for change through layering different kinds of data
Engaging and amplifying the voices of those most impacted
Reducing exposure to air pollution in environments people spend their time
Work with businesses to find equitable solutions to reduce emissions
Find out more on our website.